Do you ever stumble into a book blindly and know nothing about the plot of the book until you start reading? That's how I tackled Jay Kristoff and Amie Kaufman's Illuminae. Of course I had heard a lot about it, a lot of positive things, but I didn't know what it was about! But with these good thoughts from small birdies, I opened the book and fell down the rabbit hole of book goodness.
Illuminae by Jay Kristoff and Amie Kaufman is a fantastic novel, and I mean fantastic in every possible way. If you're looking for a book that pulls at the heart strings, keeps you on the edge of your seat at all times (remember to keep arms and legs within the vehicle. Unless you're flailing with excitement, then that's okay), and almost makes you want to burst into tears, then this is the book for you.
The year is 2575. Not a world we know, huh? Not only is it centuries ahead of our time, this book is set in space. Yes, I know, how cool is that??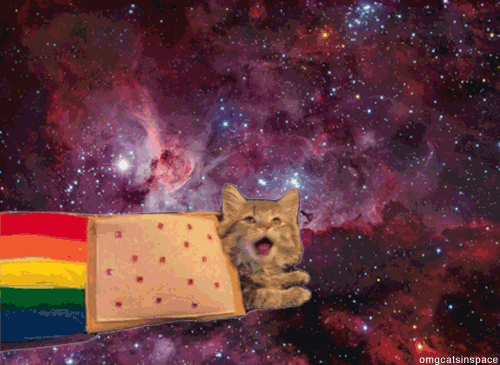 Kady Grant and Ezra Mason are two love struck teens (and very awesome characters) which have just recently gone through a hard break up when their planet was attacked by the megacorporation, BeiTech. The story line follows the hot pursuit of the enemy spacecraft after the escaping fleet which holds the lives of innocent refugees, including Kady and Ezra. All Hell breaks loose when the ship's AI (Artificial Intelligence), or better known as AIDAN, discovers a deadly virus has spread on one of the rescue ships. In a race against time for both the enemy ship closing in and the virus spreading, Kady must hack her way into systems to save innocent people and the ones she loves.
The most fascinating part of this novel is the way it is told. When you think of a book, you think of pages of text, right? Well, Kaufman and Kristoff took a different spin and crafted this unique novel which is told through creative forms such as emails, files, IMs, reports, interviews, video footage, just to name a few. Through these forms, Kady and Ezra's story is told chronologically, while bonus (and of course important) information about what is happening around and outside of their ship is given to the reader.
When I reached about the halfway mark, things started accelerating. Seriously. I mean really accelerating, like a racehorse freshly let out of its starting gate. Most of the books I read involve waves of action and down moments. But this book jumped on the escalator and continued to ride it upwards right until the end. And even when the book had reached its unfortunate  end, it still hadn't finished with the action completely. Afterall, there is still a second book to come. (Is it October yet????)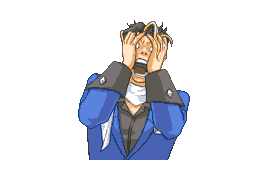 <— Me waiting in anticipation
This book knows how to strut its stuff.
One very small issue was how hard some pages were to read. On pages where text was written to spiral around the page, I had to use my finger to follow the lines, and quite often had to pull the book open to read words which fell into the crease between pages.
However, this book was seriously amazing, and that incredibly small thing was not enough to sway my opinion. I'm still eagerly anticipating the release of Gemina.
I give Amie Kaufman and Jay Kristoff's Illuminae 5 out of 5 stars, and highly recommend you go out and buy/read this book right away if you haven't already. I promise you won't regret it.